About Steven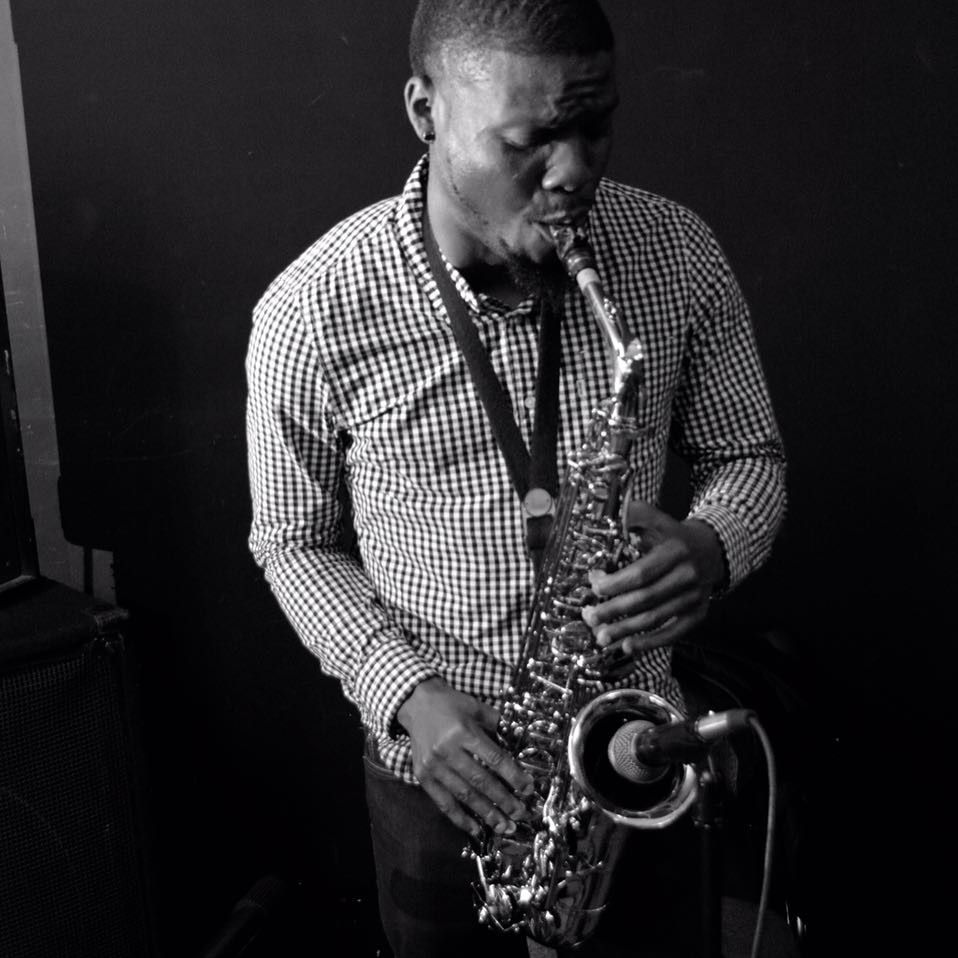 Steven Garrison is a renown saxophonist in the DC Metropolitan area. Starting on his musical journey at the age of 7, he started off as a pianist, performing for several recitals, concerts, and church events. It was at the age of 10 that Steven was given the opportunity to play the saxophone. His music began forever changed from then on. At age 11, Steven began playing the saxophone and received private lessons under Roland Young. In addition, he was an active member of the school band. Under Young's guidance Steven had started performing for various churches within the Maryland/DC Metropolitan Area as well as playing for both private and corporate engagements.

In July 2003, Steven met Christopher Nichols, who took him under his wing. By the age of 14, he formed his very first band and began playing in different venues and events. Through hard work and dedication, Steven became the drum major of his high school marching band, lead saxophonist in his school bands, winner of the Omega-Psi-Phi Fraternity International Talent Hunt, and the winner of the "Most Outstanding Jazz Soloist" award at both Hampton University and the Walt Disney Music Festival. Steven has had the opportunity to perform at different venues such as Blues Alley, Bohemian Caverns, B.B. Kings, Howard Theatre, and more.

In the summers of 2006 and 2007 Steve has traveled to Japan where he was afforded the opportunity share his music in the Tokyo area. He has also been given the opportunity to share the stage with artist such as Trouble Funk, Chuck Brown, Sugar Bear, Chrisette Michele, Bootsy Collins, Gary Taylor, The Manhattans, Tank, KRS One, Anthony Hamilton, Javon Jackson, Sonny Fortune, Jimmy Owens, Hugh Maskela, and Bobby Watson. In September of 2011, Steven had the opportunity to perform for President Obama and the "First Family" at the Congressional Black Caucus. Steven performed for the 2014 Summer Spirit Festival, a major music festival held each year in Columbia, MD where he opened up for artists Raheem DeVaughn, Lauryn Hill, and Janelle Monae. In addition, Steven served as Regina Belle's saxophonist for 2 years where he had the opportunity travel the world and perform in places such as Capetown, South Africa.

Currently, Steven holds a Bachelor Degree in Music from Bowie State University. Having already released his debut single, "All For You", Steven is working on his debut album. Steven continues to share his passion for music by the way of teaching and performing throughout the Washington DC Metropolitan Area. In July 2017, Steven founded Steven Garrison Music, LLC which he uses to provide musical services such as performances, private lessons, composing, arranging, and master classes. Steven never forgets to put God first in his life for it is Him who has blessed Steven with this talent and ministry.